Cuba People & Culture: Havana, Trinidad & Cienfuegos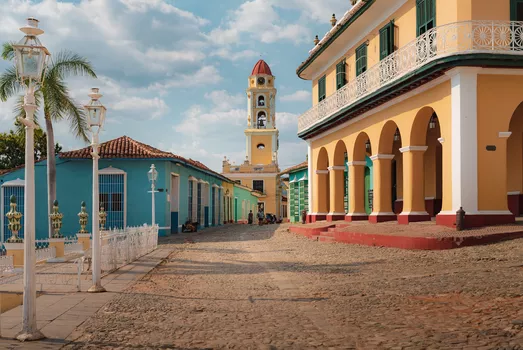 Get to know Cuba's vibrant culture from the warm locals who call the island country home.
Meeting students who are learning how to restore and preserve Havana's historic buildings. Taking in a Buena Vista Social Club-style performance at a 1950s-inspired cafe. Learning how to salsa dance—and play dominoes—under the tutelage of master teachers. Through these and countless other interactions with welcoming locals, get to know Cuba at its most authentic as you soak in the country's legendary, energetic culture.