France is only 12 miles from Canada • Saint Pierre & Miquelon
The ferry ride from Fortune, Newfoundland to the tiny French island of Saint Pierre takes only 1.5 hours and on this journey I was treated to dolphins on the way out and both fin and minke whales on the way back!
Yes indeed, France is just 19 km off Canadian shores. There are over 6000 permanent inhabitants on the Territorial Collectivity of Saint Pierre and Miquelon (SPM) with the overwhelming majority living on Saint Pierre. Sailing due south from the islands, the next landmass would be Brazil!
Despite travelling as a career, it took me far too long to finally visit this peculiar little corner of France perched off the shore of arguably Canada's most distinctive Province. Now close friends and partners, Newfoundland and Labrador's relationship with Saint Pierre and Miquelon has taken numerous historic treaties to work out. Indeed Canada itself, as a bilingual country, is a byproduct of far too much historic conflict between past empires.
The history of these islands is deeply entwined with four centuries of settlement, exploration and conflict between European and later, North American powers. The inhabitants themselves have long been pawns in geo-politics far beyond their control.
Oh, but they did enjoy a fabulous economic boom during prohibition. Cheers!
The islands were described by Jacques Cartier, but were previously known to Portuguese explorers and most likely Basque and Bretagne fishermen. These waters were the world's greatest cod reserves.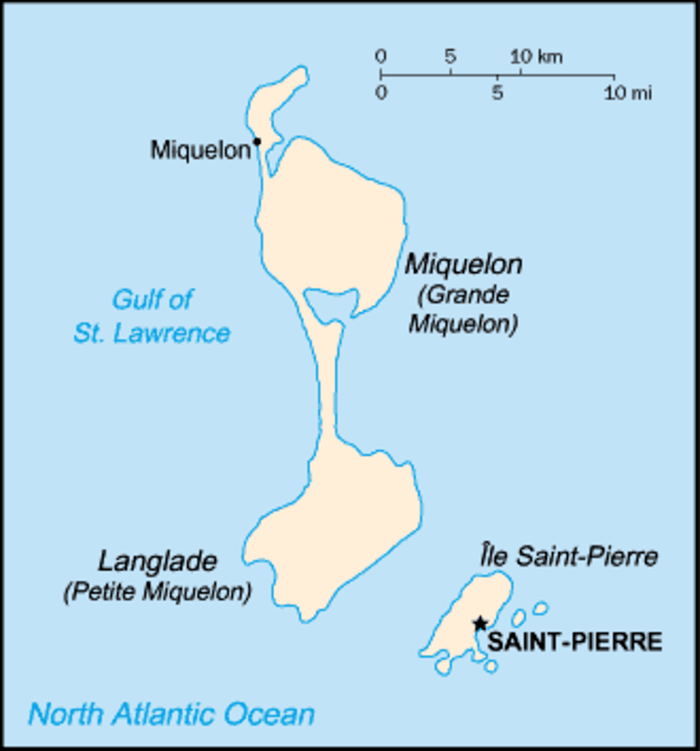 A crash course in the islands history
Here we go …

1713 Treaty of Utrecht, French are booted out of Newfoundland (except those swearing loyalty to the British Crown), 1750s; 7 Years' War (French & Indian Wars) and the expulsion of the Acadians, 1763; Treaty of Paris - France effectively surrenders New France, but maintains a port on these tiny islands. 1776 - 1783; American War of Independence supported heavily by France; residents of the islands are expelled in 1778. 1783, Treaty of Versailles, the USA is recognized and SPM are returned to France. 1789 France overthrows the Monarchy and descends into civil war. SPM are invaded in 1793. 1802 the Treaty of Amiens decrees the return of SPM to France and this is confirmed in the Second Treaty of Paris 1815.
By 1816 many direct descendants of the islands' current inhabitants begin resettling SPM. The crossing from France would take 3-4 weeks.

The economy was fishing-based (as was the case in Newfoundland) and poor youth from Brittany would spend summers as indentured workers drying and salting cod. The population of SPM surpassed its current numbers around 1900, but automation of fishing led to emigration.
The Drink-based Economy
Then North America cracked down on booze and these little French islands became a wonderful hive of activity! Canada's big booze names such as Seagram's and Canadian Club set up shop. The amount of alcohol that passed through the islands is staggering. Should the locals have consumed it all, they would have all perished from poisoning.
1933 and the end of prohibition was a bad year for SPM. 
WW2 & Fishing Disputes
Charles de Gaulle counted on SPM falling in line with the Free French and indeed they did. This was at best a minor headline during the war, but it did contribute to De Gaulle's rise to post-war power.
A bankrupt Newfoundland votes to join Canada in 1949 (mostly thanks to Canada finally offering some social programs) and now 'France' exists completely surrounded by Canadian waters. Almost predictably, this too led to yet another conflict, albeit nonviolent, with the reality of over-fishing and the pending collapse of the cod fishery.
SPM territorial waters are confirmed and accepted by Canada. Nevertheless, Newfoundland and the region is devastated by the veritable end of their primary industry and identity.

Friendship, Fun & Tourism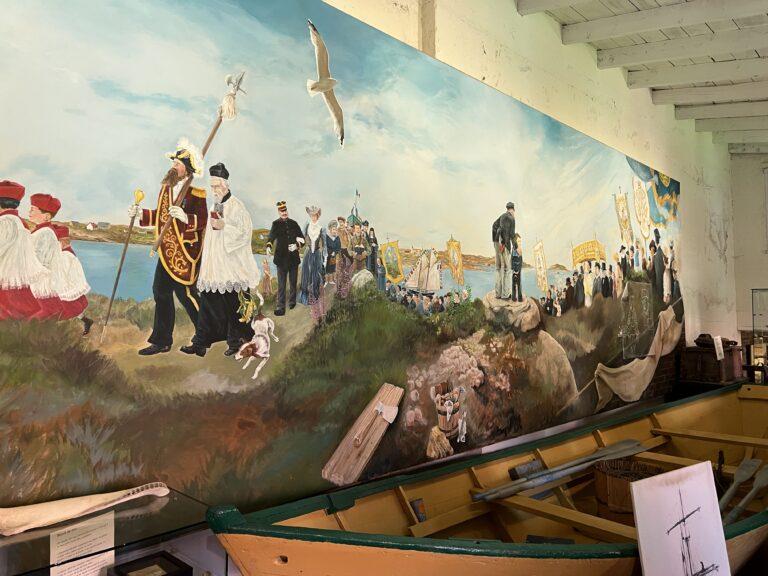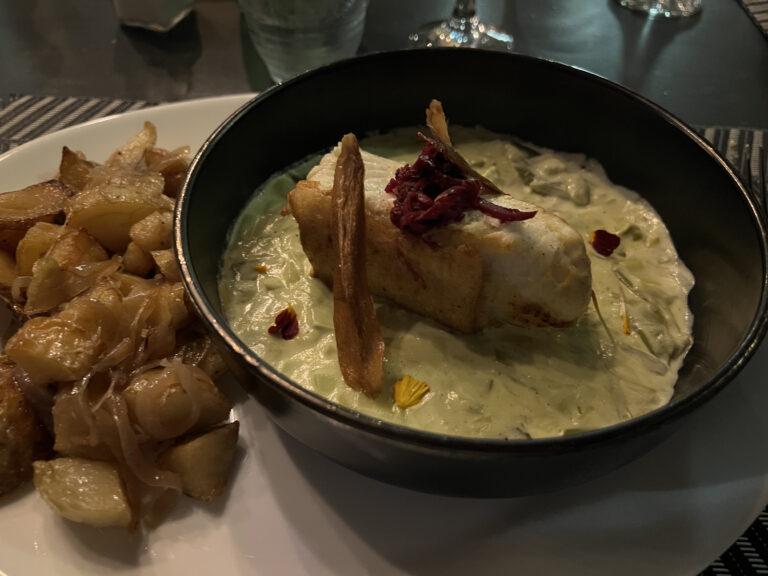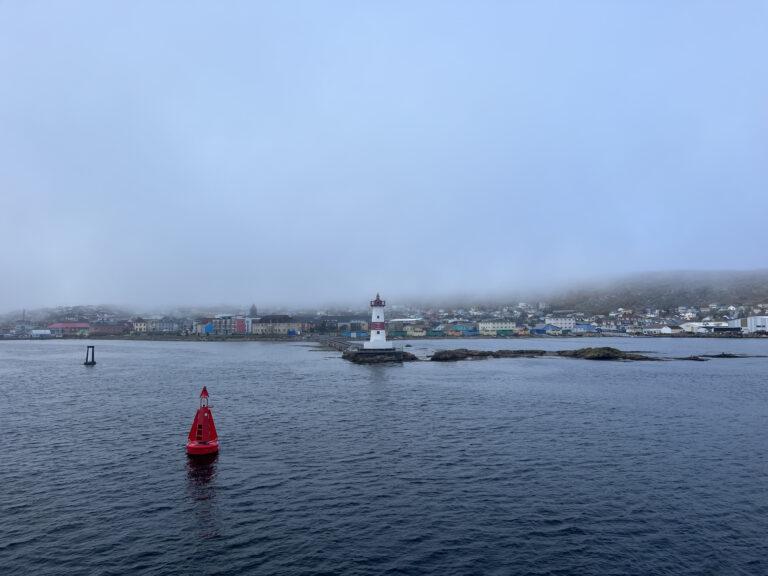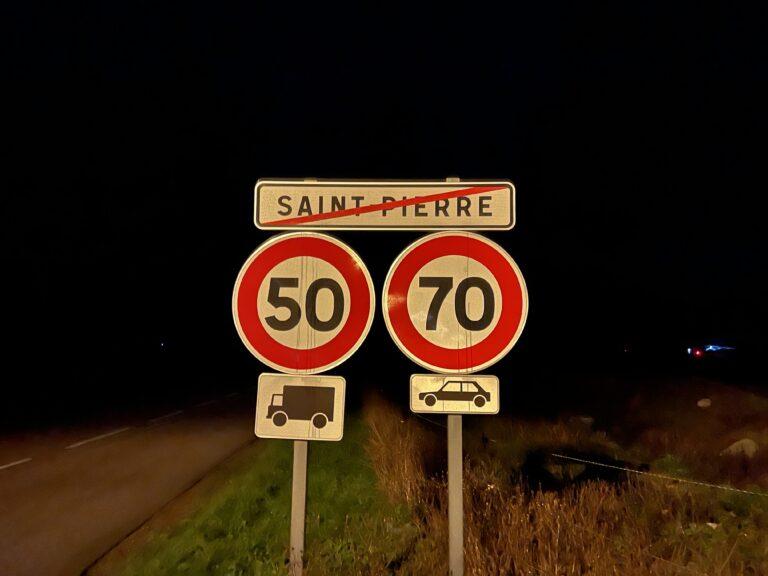 Meanwhile, residents of these isolated islands developed closer ties with those of Newfoundland. Many locals are dual citizens and both cultures share the relaxed friendliness of small island society.
SPM is both incredibly isolated, yet remarkably accessible. Ferries run between Fortune, Newfoundland (bring a passport or ID and birth certificate) and between the islands. There are also flights to Saint John's, Halifax, Montreal and even a few to Paris.
During high (summer) season, prebook accommodation and make sure to set aside a few days to explore Newfoundland's Burin Peninsula.
Personally I would give SPM at least two nights / three days and I would love to visit during the quieter times of the year when restaurants are a little less busy (there is no fast food).
The French spoken is distinctly not Canadian (although we understand each other perfectly) and many residents have limited English. Indeed, 19Km away on the Burin Peninsula the English accent is quantifiably unique and spoken French rather rare.
The entire area is a cultural gem and one of those important destinations – even when you haven't yet considered it!